WKF STRUCTURE
WKF President meets US Olympians to discuss LA28 Project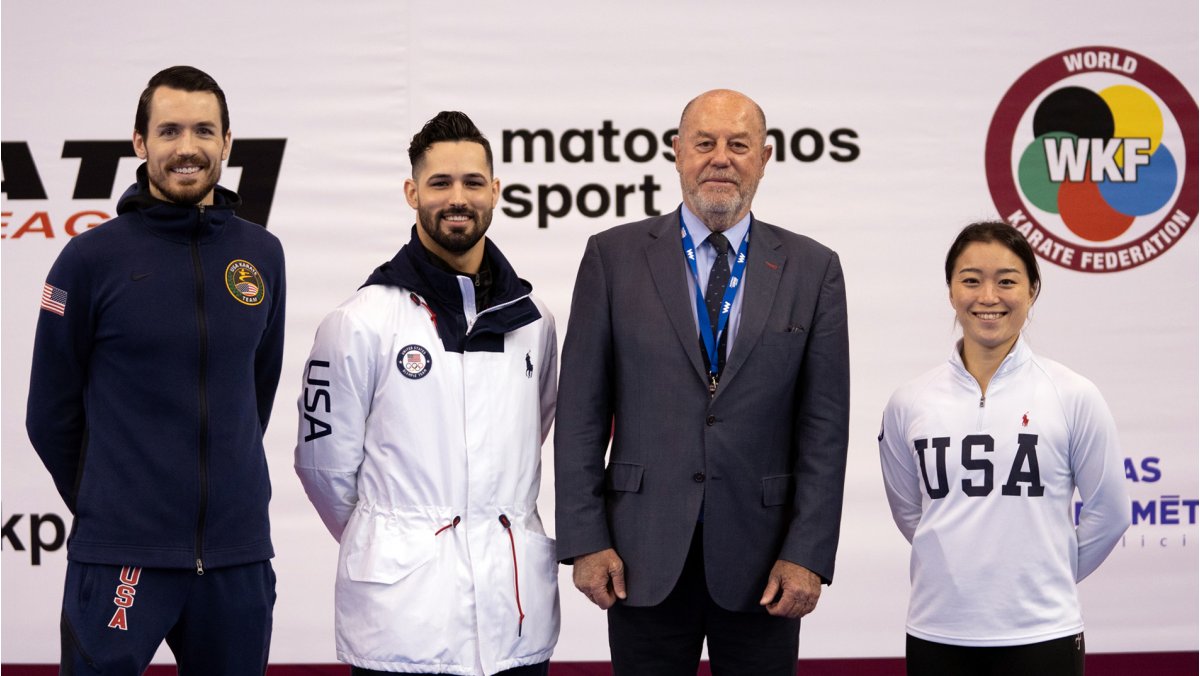 WKF President meets US Olympians to discuss LA28 Project
WKF President Antonio Espinós today met with the three US Olympic athletes who are competing at the Karate 1-Premier League Matosinhos to analyse Karate's plan to achieve the inclusion of the sport in the programme of the Los Angeles 2028 Olympic Games.
Olympians Thomas Scott, Sakura Kokumai, and Ariel Torres sat with Mr Espinós during the second day of the competition of the Karate 1-Premier League event in Matosinhos (Portugal). The meeting is one more showcase of the commitment of the whole Karate family to the Olympic inclusion of the sport.
Ariel Torres won the bronze medal in the Male Kata category at the Olympic Games Tokyo 2020. Sakura Kokumai finished in fifth place in Female Kata, while Thomas Scott took seventh place in Male Kumite -75kg. The three Karate Stars expressed their intention to do their utmost to take Karate to the Olympic Games in their home country.
The next steps in Karate's Olympic project and initiatives to highlight the tremendous popularity of the sport in the US were among the main points on the agenda.
WKF President Antonio Espinós said:
"I want to thank Ariel, Thomas, and Sakura for taking their time to meet today and for their enthusiasm and cooperation in such an important project for the Karate world. "
"Their feedback is extremely valuable, and their ideas and experience are essential for the success of our Olympic campaign. I am very pleased to note that they are fully committed to this project. They are the best ambassadors to show the excellence and many values of our sport."
(Top picture: From left to right: Olympians Thomas Scott, Ariel Torres, WKF President Antonio Espinós, and Olympian Sakura Kokumai)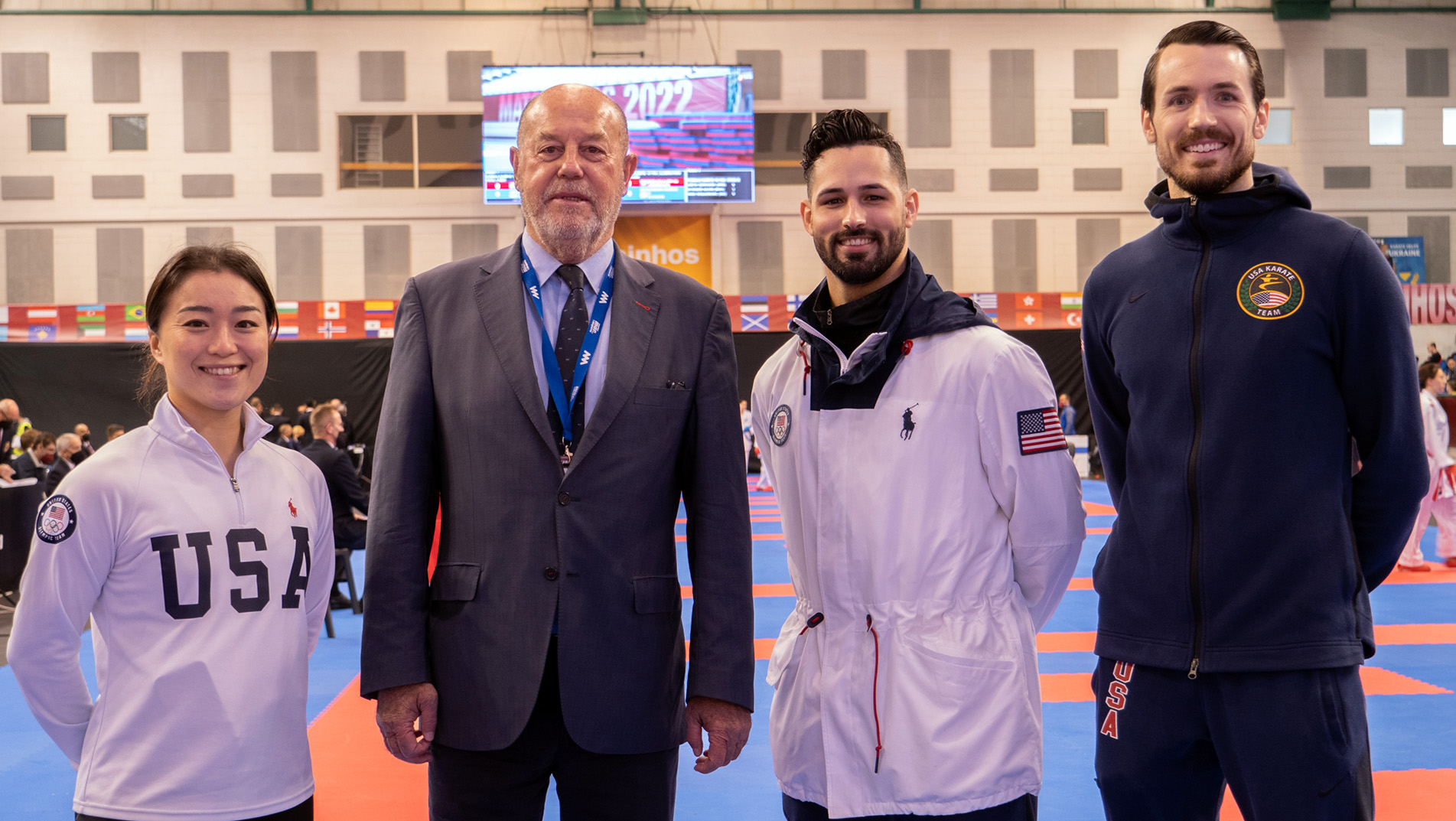 US Olympians and WKF President at the Karate 1-Premier League in Matosinhos
kaynak:https://www.wkf.net/news-center-new/wkf-president-us-olympians-la28/1901
WKF President meets US Olympians to discuss LA28 Projecthttps://t.co/LxTVOibej0 #Karate 🥋 #LA2028

— World Karate Federation 🥋 (@worldkarate_wkf) April 23, 2022